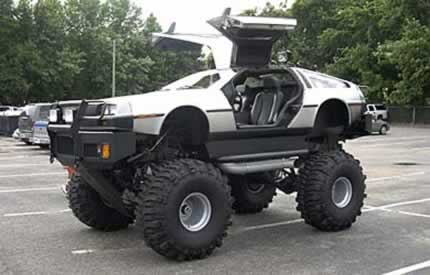 (Picture courtesy of google>images>delorean)
Delorean by stavarsky
When I was a kid, I played a lot of Mortal Kombat.
Then in the 3rd grade my class had a 'conflict counselor' come in to have us draw pictures of how our families dealt with problems. Not taking the exercise seriously-- I drew a picture of my dad with lightning coming out of his eyes, and he was punching me in half.
Totally worth the special treatment I got after that.
Oh man, this blog is quickly becoming a Polish electro site. Stavarsky comes from Warsaw, and he flexes a darker/more minimalist style of electronic music. His EP 'Posthuman' came out about a month ago, and the tracks are consistently good.
Proud (album version) by stavarsky